PROCLAIMING CHRIST
in St. Albert
Worship with us Sundays at 10:00 am and 3:00 pm.
Listen to Sermons
About Us
Your word is a lamp to my feet and a light to my path.
Our church believes that the Holy Bible is the infallible, inerrant Word of God. Our roots are from the Great Reformation of the sixteenth century and our aim is to exalt the Triune God by faithfully proclaiming the gospel of Jesus Christ.
We are a member of the Canadian and American Reformed Churches. Please visit our federation website to learn more about what we believe.
Learn More...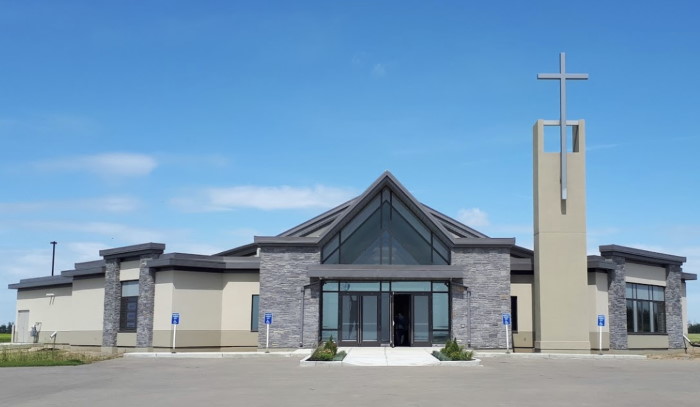 Join Us
I was glad when they said to me, "Let us go to the house of the LORD!"
Location
54203 Range Road 261
St. Albert, Alberta
T8T 0X2
Northeast corner of Range Road 261 and
Highway 633 (Villeneuve Rd)
Service Times
Sundays at 10:00 AM and 3:00 PM
What to Expect
Central to our worship service are the preaching of the Holy Bible, congregational singing and prayer. The intent is to praise God; He is the focus of the service.
When you join us for worship, ushers are located at the entrance to the auditorium and will be able to assist you with seating and answer any questions you may have.
Sermons
How then will they call on him in whom they have not believed? And how are they to believe in him of whom they have never heard? And how are they to hear without someone preaching?
Rev. K. Wieske
Sermon on Psalm 56
Church Address
54203 Range Road 261
St. Albert, AB
Canada T8T 0X2

Service Times
Sundays at 10:00 AM and 3:00 PM